About
Pasadena Showcase House for the Arts is one of the oldest and most successful home & garden tours in the country that funds music programs for young people — and awards gifts and grants to fund other nonprofit organizations.
View Site
Agency
Big Honkin' Ideas
My Role
1 of 3 Designers
Principal Developer
I led the research, strategy, design, and development of this project.
Technologies
WordPress
PHP
Figma
Photoshop
Website Design & Development
After a dozen years online, the Showcase House website had grown bulky, glitchy and whiskers. It was time for a fresher, handsomer, user-friendlier site that reflected the spirit, substance and scale of what this nearly 75-year-old cultural phenomenon meant to the people of Pasadena — and what it could mean to the next generation.
Research & Strategy
In order to guide client's decision-making and inform the project approach, the agency began with a deep dive into research consisting of a comprehensive competitive review of award-winning nonprofits, and the existing website's content.
Following the research phase, the agency provided recommendations for streamlining content hierarchy and navigation to focus on user experience, as well as simplifying content with a uniform brand tone of voice.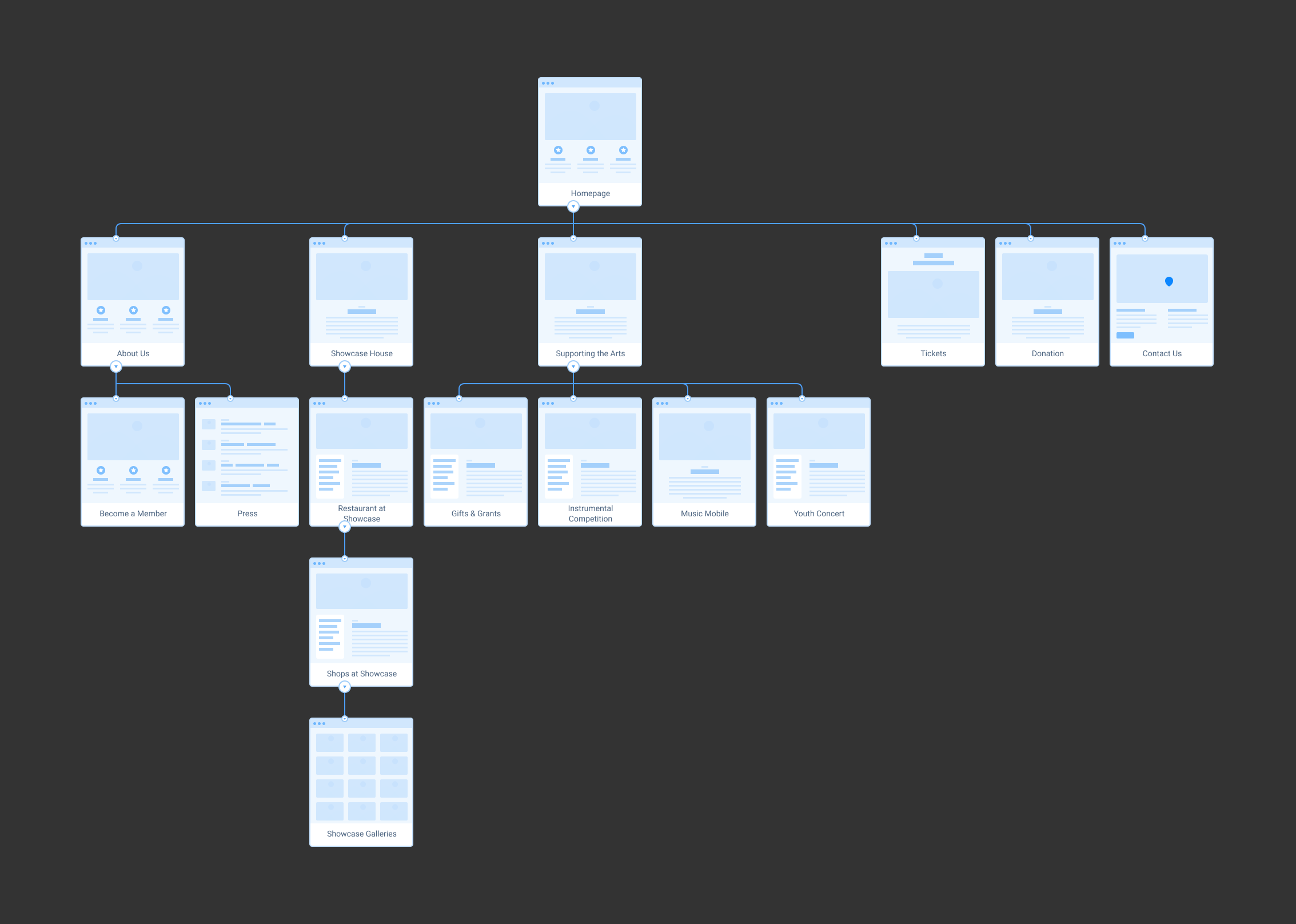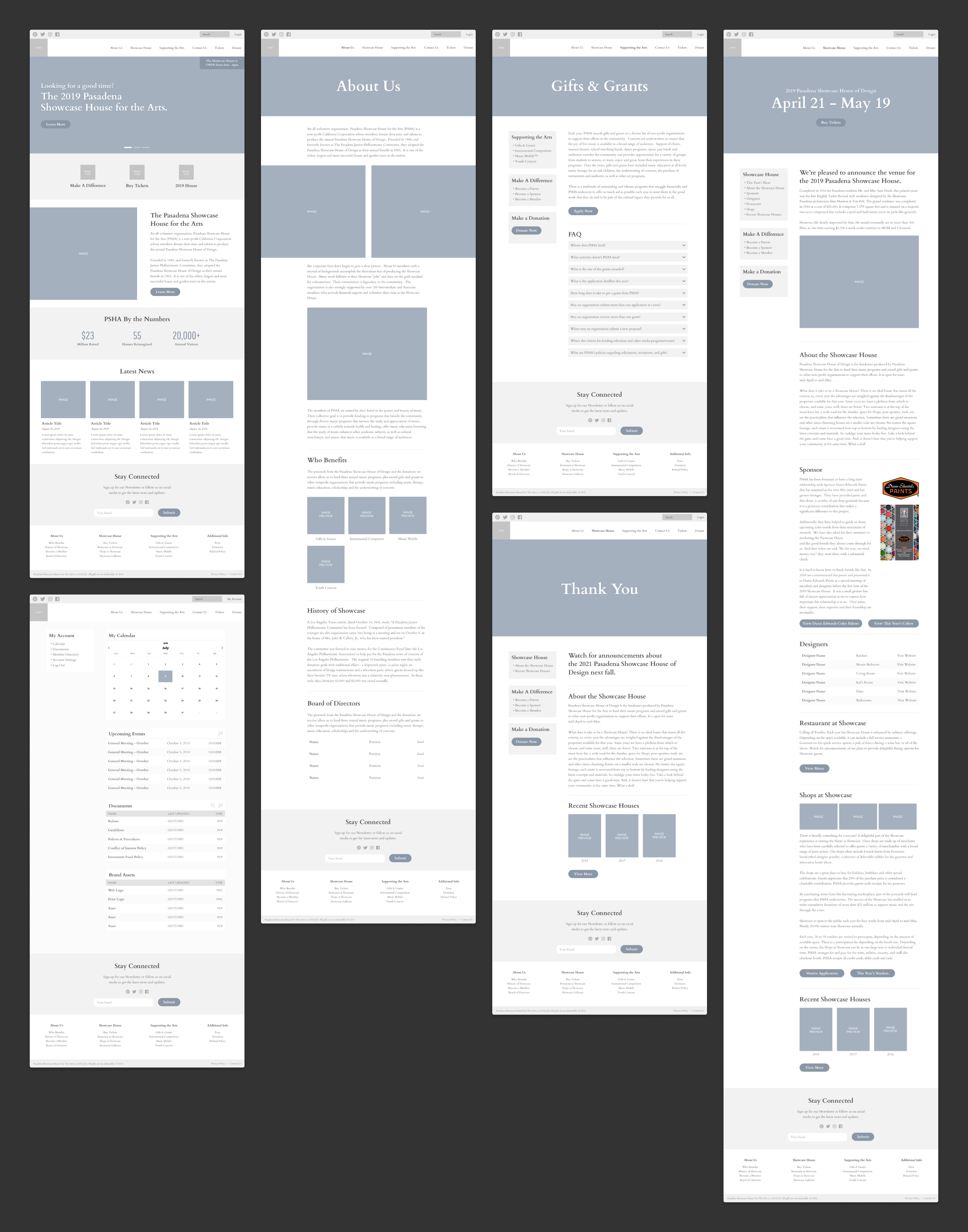 Design & Development
The flexibility of WordPress' Content Management System (CMS) enabled the client's rotating volunteer staff to easily make edits and create new pages. While the website's compelling experience addressed both existing and expanding younger audiences. The Board loved it. The volunteers loved it. The visitors loved it.
In addition to the public-facing site, The Showcase needed a private intranet for staff, designers, and teachers to access documents, submit forms, and pay dues.