About
EMDA is a security intelligence SAAS simplifying actionable intelligence and providing scalable solutions with unparalleled technology and tactical design.
My Role
Principal Designer
Technologies
Figma
Photoshop
InVision
1. Brand
EMDA is the English pronunciation of the Hebrew word עֶמְדָּה, which translates to "position".
EMDA first approached me with a hand-drawn logo on a napkin. I took their ideas and iterated over several concepts to eventually land on the castle emblem.
Deliverables included a logo, pitch deck, shirts, and business cards.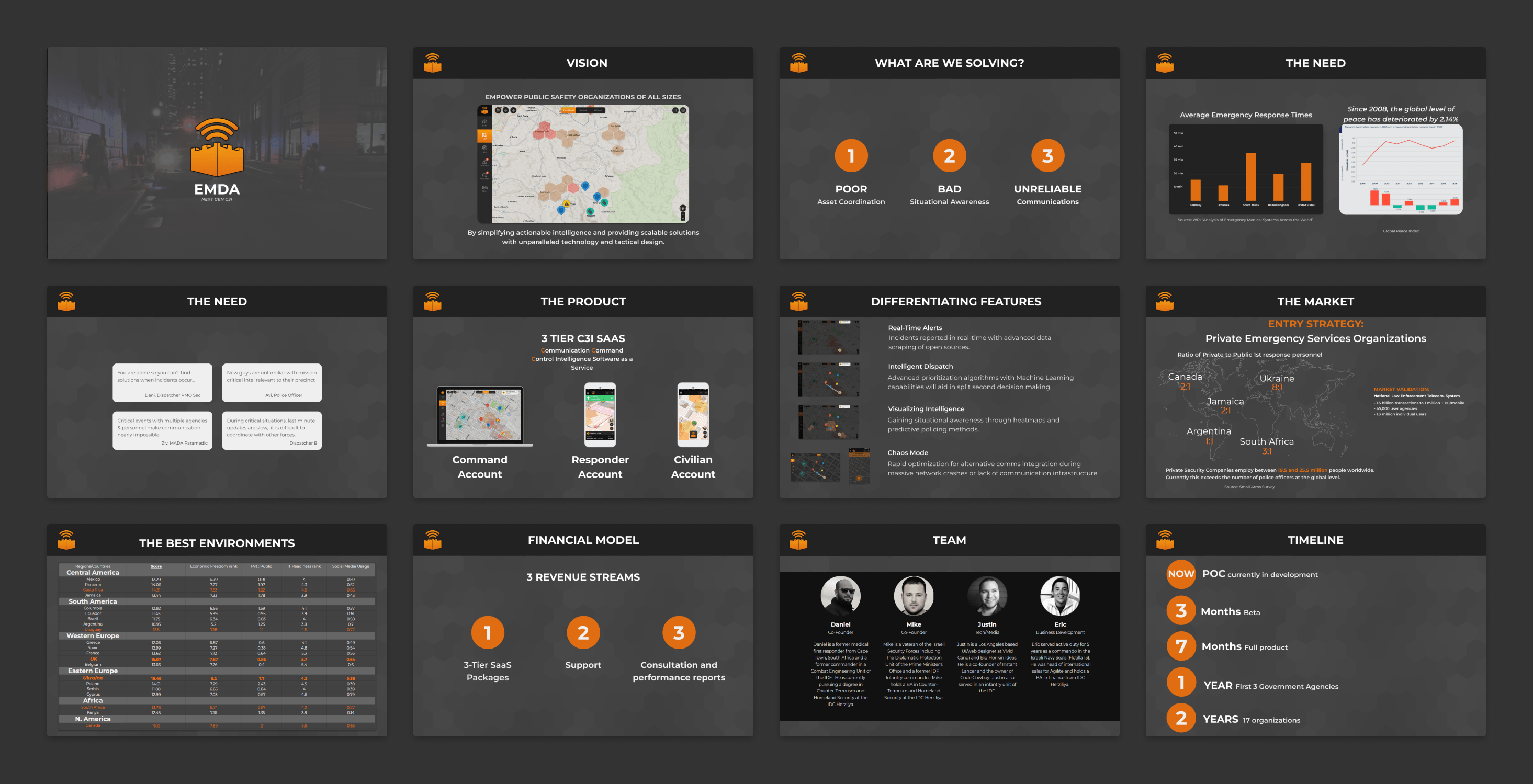 2. UI Design & Prototyping
EMDA is a three-tiered Communication Command Control Intelligence (C3I) Software. With three user types, Command, Responder, and Civilian, the app aimed to be an all-encompassing software suite for security organizations.
I designed a prototype UI for EMDA's command and control software with a team of security researchers and rapid response coordinators.
Once the screens, overlays, modals, and options were designed, they were uploaded to a prototyping tool called InVision. With InVision, stakeholders tested features and provided feedback on the usability and user experience.