The Client
DPL Financial Partners provides Registered Investment Advisors (RIAs) with commission-free annuities and other inventive investment solutions since 2017.
The Campaign
DPL's challenge was to overcome the stigma of Annuities and win over the new wave of fee-only advisors with the compelling strengths of DPL's innovative Commission-Free Annuities.
BHI leveraged the negative perception of Annuities and introduced a counter-intuitive campaign — The Beauty of Annuities — which underscored the strengths and benefits of DPL's Commission-Free alternative.
Agency
Big Honkin' Ideas
My Role
1 of 2 Designers
Principal Developer & Animator
As the Digital Marketing Lead at Big Honkin' Ideas, I participated in this campaign's strategy, design, production, placement, and tracking.
Technologies
HTML
CSS
Figma
Photoshop
Adobe Animate
Salesforce / Pardot
1. Banner Ads
DPL had four exclusive benefits they wanted to bring awareness to for the Beauty of Annuities campaign: Certainty, Simplicity, Efficiency, and Fiduciary.
BHI created four variations, each with its own gradient and landing page, which allowed us to conduct multivariate testing to see which benefits resonated most. Each ad also included A/B testing based on the ad's background color.
Deliverables included HTML animated ads and social media banners.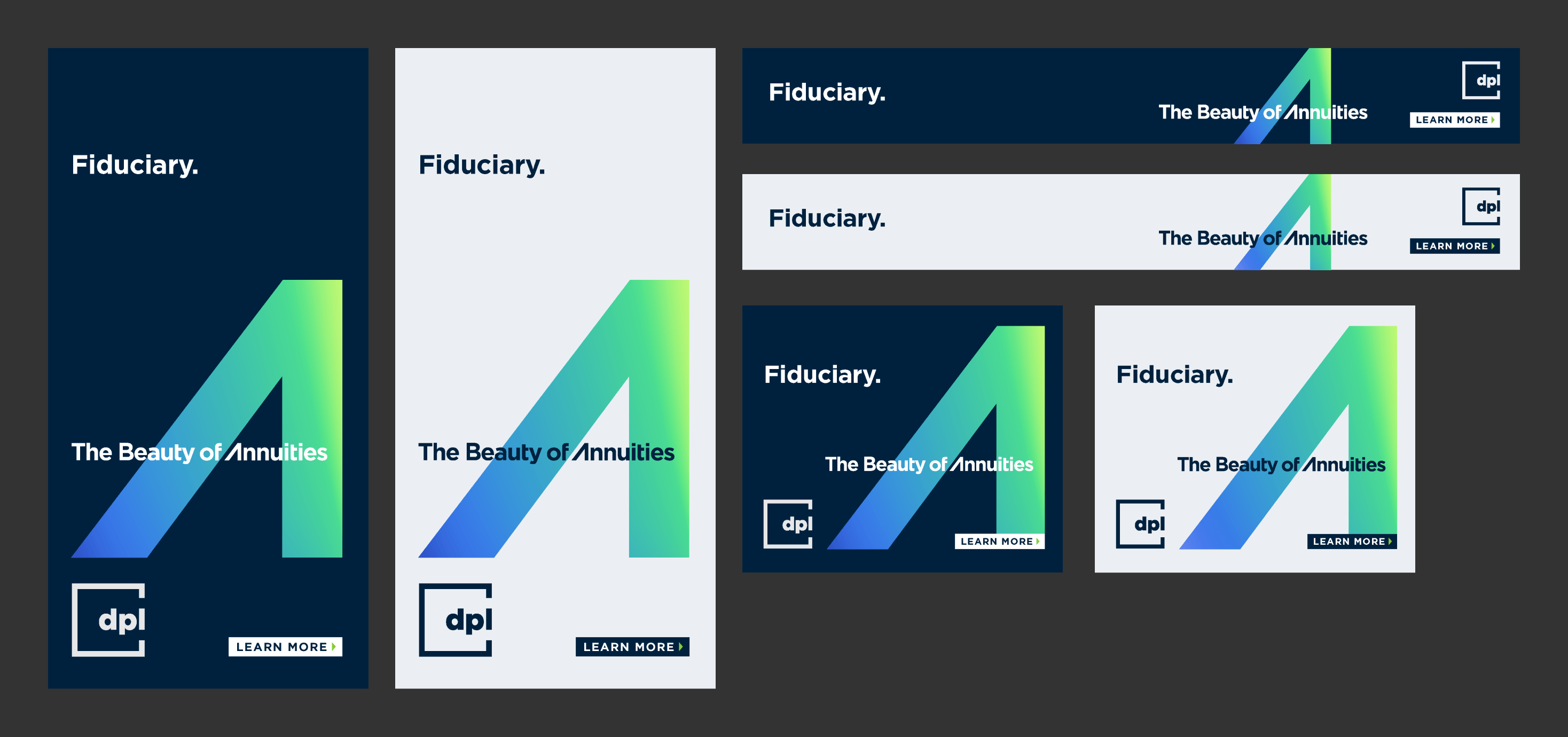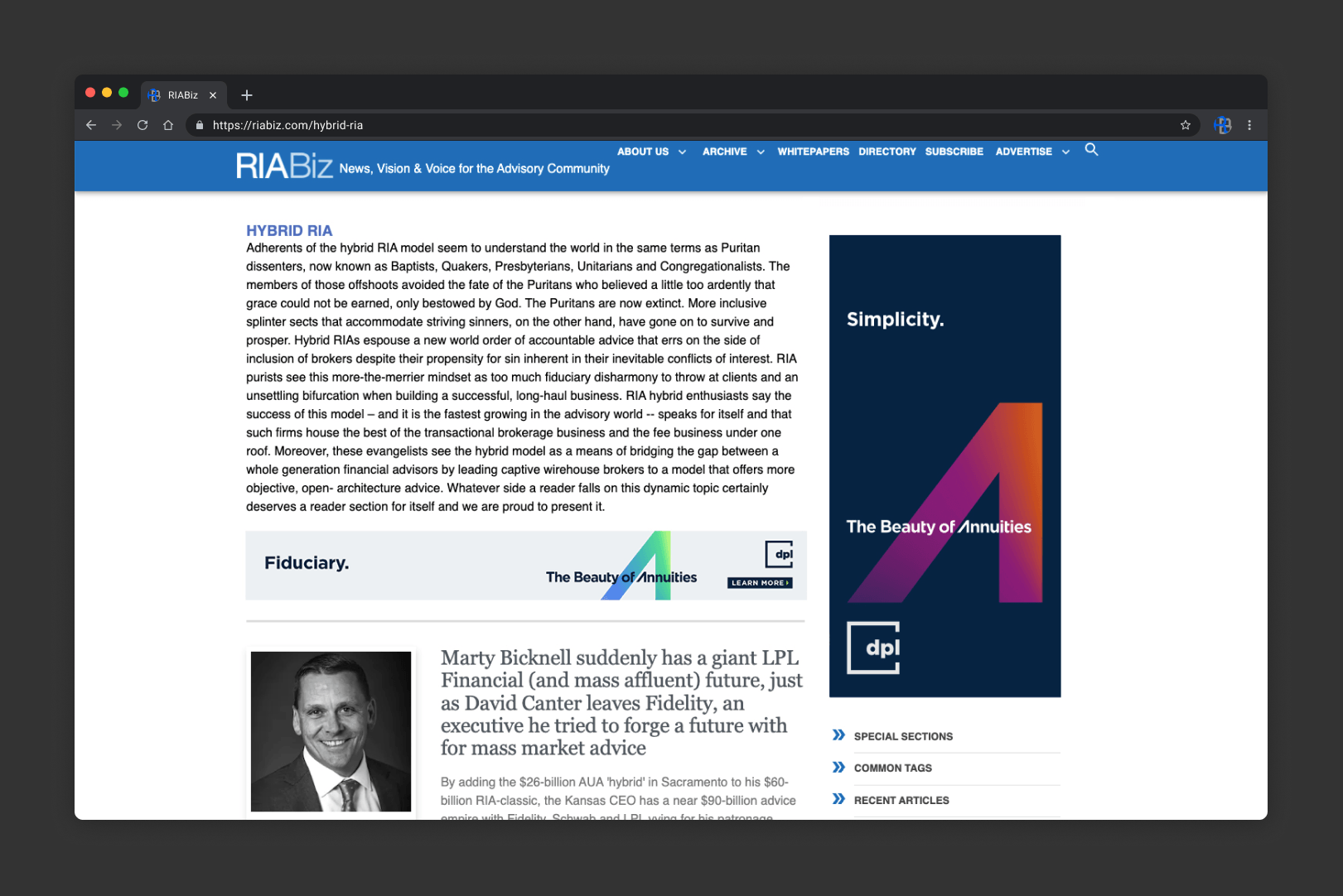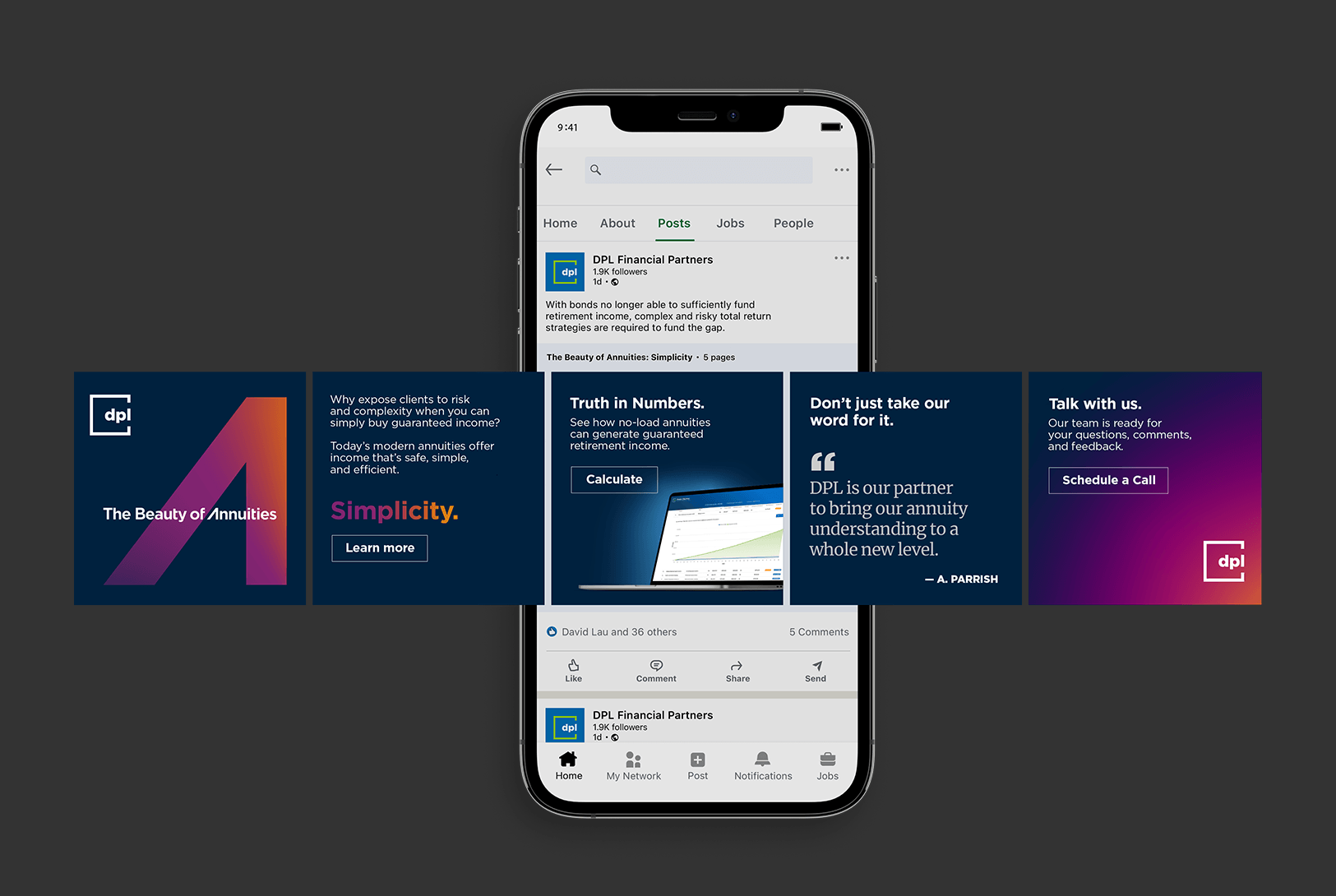 2. Landing Pages
Each ad directed users to a corresponding landing page that reiterated the ad's visuals and explained the benefit in more detail.
Since this was primarily an awareness campaign, the CTA lead users back to the main website, where they could try out DPL's custom calculators.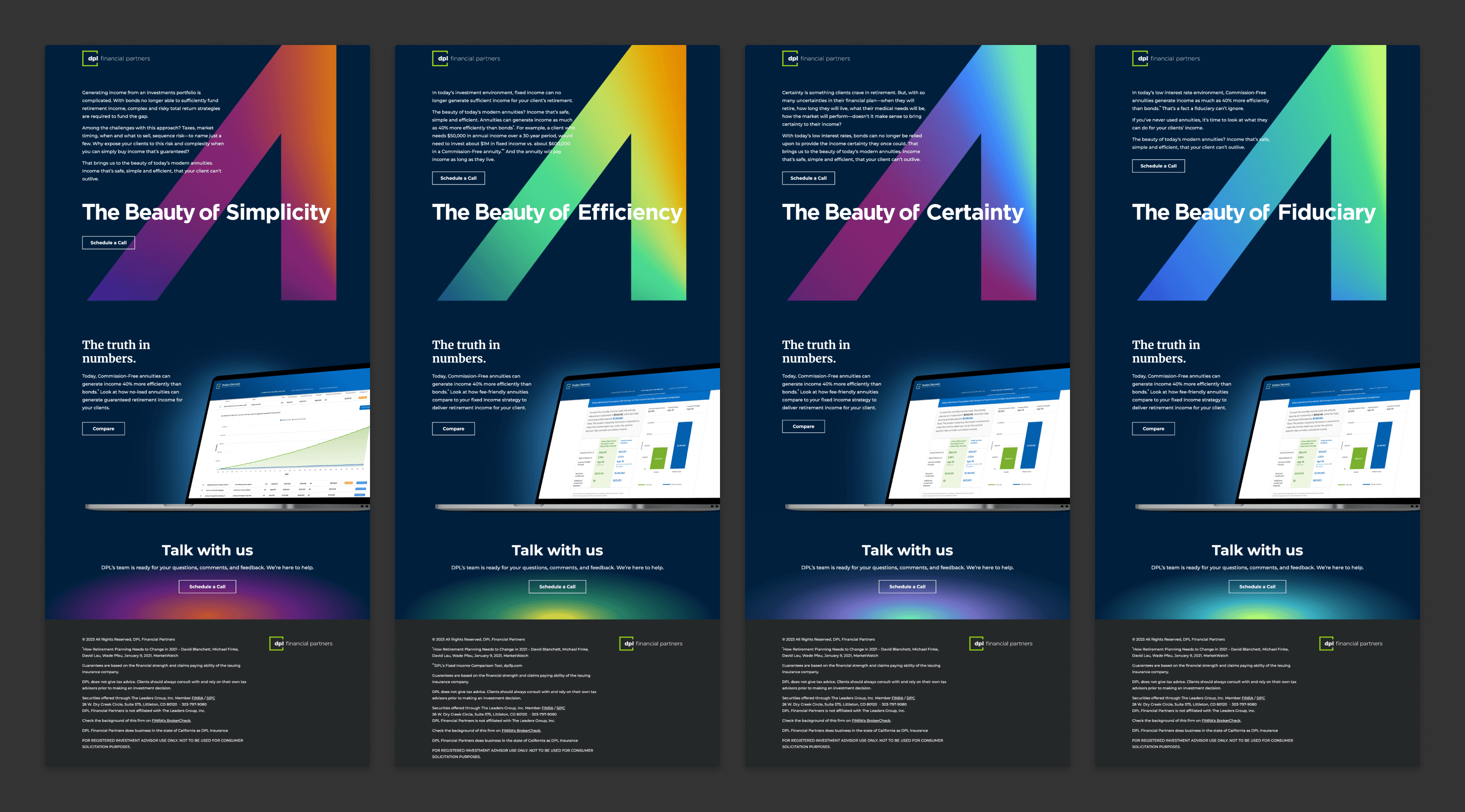 3. Results
50%
Increase in website traffic
20%
Increase in annuity sales
"Over a six month period in 2022, digital ads running on industry websites saw 0.79% average CTR and helped drive a 50% increase in DPL's website traffic. Meanwhile, overall annuity product sales increased more than 20%, MYGA (Multi-year Guaranteed Annuity) sales grew by over 30%, and not coincidentally, DPL saw steady growth in usage of its new annuity calculators."